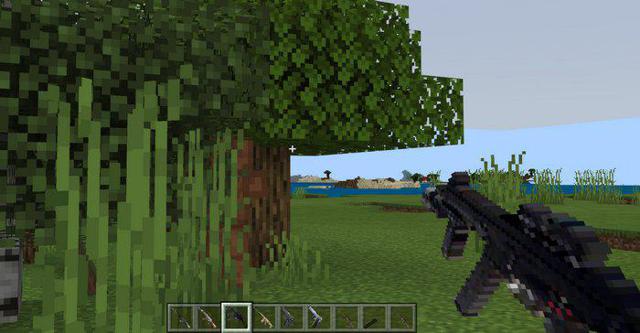 Realistic Weapons
Add-on for the official Minecraft Pocket Edition
What is a Mod or an Add-on?
An add-on for Minecraft is a special set of files. Typically this set contains two files: a behaviour pack and a resource pack.
Once loaded in Minecraft and applied according to guides and instructions, those files provide various new game features. It is common that such add-ons provide new items, new skins and textures, new mini-games available inside the Minecraft world.
Some add-ons comes bundled into a single file called .mcaddon. Add-ons of this type provide the same features as coming in resource pack and behaviour packs separatedly. It is up to add-on's author how to bundle and distribute his creations.
DISCLAIMER
IT IS NOT AN OFFICIAL MINECRAFT PRODUCT. NOT APPROVED BY OR ASSOCIATED WITH MOJANG.
The Minecraft name, the Minecraft brand, and Minecraft is the property of Mojang AB or a respected owner.
With respect to Mojang Brand Guidelines