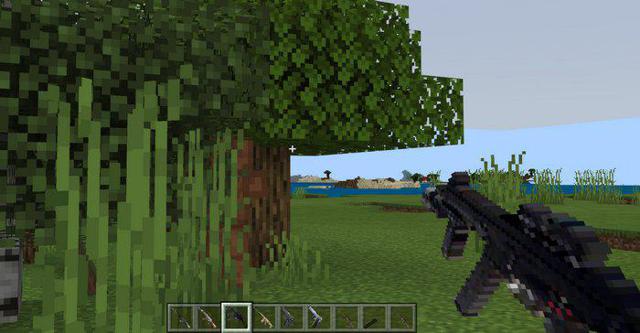 Realistic Weapons
Add-on for the official Minecraft Pocket Edition
Get started
Follow the steps below to get this add-on working in the Minecraft.
First, open .MCPACK file using the system "Open in..." dialog in the Minecraft Pocket Edition.
Next, create a new world. Please notice that all experimental gameplay features should be enabled.
Choose behaviour packs and resource pack installed from the pane on the left side.
Start the newly created world.
You have to open a console in the game to type-in various commands to enable add-on items and get them in game.
Follow the detailed guide below to enable guns and other items from the add-on.
DISCLAIMER
IT IS NOT AN OFFICIAL MINECRAFT PRODUCT. NOT APPROVED BY OR ASSOCIATED WITH MOJANG.
The Minecraft name, the Minecraft brand, and Minecraft is the property of Mojang AB or a respected owner.
With respect to Mojang Brand Guidelines