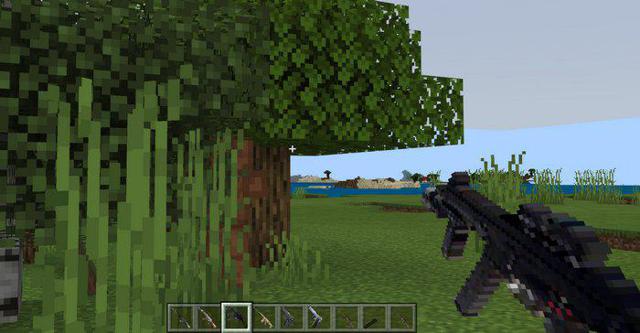 Realistic Weapons
Add-on for the official Minecraft Pocket Edition
Minecraft PE 1.18 Minecraft PE 1.19 Latest
How to craft weapons?
First, type-in into console the command below. This command will activate an add-on:
/function guns
Every gun needs to be reloaded with a specific type of ammunition. It tells you what type exactly is needed when you're trying to shoot with an empty magazine. Empty magazines can be loaded with rounds using Ammo Table.
To reload the gun with a filled magazine, put it into a crafting table, and put a corresponding magazine beneath it.
For example, to obtain a magazine of ammo for AR /give @s addon:ar_magazine_20
You can simply start typing and all required commands will appear in a suggestion.
DISCLAIMER
IT IS NOT AN OFFICIAL MINECRAFT PRODUCT. NOT APPROVED BY OR ASSOCIATED WITH MOJANG.
The Minecraft name, the Minecraft brand, and Minecraft is the property of Mojang AB or a respected owner.
With respect to Mojang Brand Guidelines